Board of directors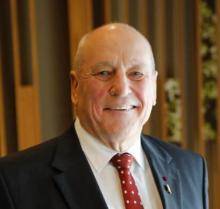 John Munce Chairman, KSS, B.Ed, B.Tch, Adv Dip E.E, JP
Qualifications: B.Ed, B.Tch, Adv Dip E.E, FAICD, JP
A Life Member of DOOLEYS, John joined the Club in 1970 and has been a Board Member since October 1998.
Elected Chair of the Board in November 2009, he is also Member of the Remuneration Committee, Risk Committee, Property & Development Committee, and ex-officio of the Audit Committee, Chair of both the Disciplinary Committee and Nominations Committee, and Patron of the Dancesport and Lawns Bowls intra Clubs.
John is a Member of the Club Education Institute, a Fellow of the Australian Institute of Company Directors (FAICD) and an advocate for Director education. He holds degrees in Teaching from the University of Technology Sydney (UTS) and an Advanced Diploma in Electrical Engineering from TAFE NSW and was recognized with a Papal Knighthood in the Order of Saint Sylvester (KSS) for service to the Catholic Archdiocese of Sydney.
He has a lifelong association with the Electrical Industry, in Engineering and Consultancy, and was a lecturer in Electrical Technology at TAFE NSW.
John is committed for the Board to have a strong ongoing strategic plan in place to secure the Club's future, and to provide quality service for Members and Guests along with developing and managing long term strategic community partnerships that address identified community needs, which will provide maximum benefit to the local community.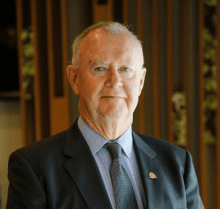 Kevin Morgan Vice Chairman, FAICD
Kevin has served as a DOOLEYS Director for 18 years, 14 of which as Vice Chairman of the Board and holds the position of Chairman of the Property and Development Committee and is a Member of the Nominations Committee and Risk Committee. Also, a Fellow of the Australian Institute of Company Directors, Member of the Club Directors Institute, Patron of DOOLEYS Mixed Indoor Bowls, and a DOOLEYS Life Member.
Kevin finds it extremely satisfying to be involved in the decisions which benefit members, churches, hospitals, schools, sporting groups and the community in general. Kevin's father was a former DOOLEYS Chairman, so he values a privileged opportunity to continue the mix of tradition and progress, achieved by his father and his colleagues since the founding of the Club.
Kevin grew up in Lidcombe and has 47 years of DOOLEYS membership. His wife and 4 sons are also members and enjoy the facilities. As a Senior Site Manager in the high-rise construction industry Kevin's experience is an asset during the continuing upgrade and expansion of DOOLEYS properties.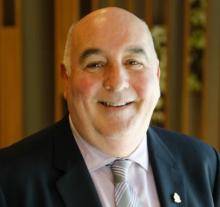 Michael Renshaw FAICD, FIPA FIFA, GIA (Cert)
Michael Renshaw is originally from Lidcombe and has had a long and continuing family association with the Club. He has been a member of the Club for 48 years and was asked to join the Board of Directors in 2003. As the son of a past Chairman of the Board, Michael was proud to have been made a Life Member in 2010 for his continued service to the Club and work on the Board. Michael has been involved in the Euchre Club for many years and sees his role as Patron as an honour and a privilege. 
Michael is the Chairman of the Remuneration and Audit Committees, and a member of the Disciplinary and Property Development Committees. Michael is a member of the Club Directors Institute, a Fellow of the Australian Institute of Company Directors a Fellow of the Institute of Public Accountants, and a Fellow of the Institute of Financial Accountants. Michael has also been elected as a Certificated Member of the Governance Institute of Australia Ltd (formally Chartered Secretaries Australia). Michael is a past Governor of the Catholic Metropolitan Cemeteries Trust (CMCT) and was Chairman of its Audit Committee and a member of its Remuneration Committee.
At an executive level, Michael is a Chief Financial Officer working full time in the Not- for-Profit sector. Michael is a member of the Australian Tax Office Small Business Stewardship Group. Michael's career in the accounting and finance industry provides the Board with a valuable insight into the changing and challenging environment of the finance industry.
As a Director, Michael is strongly committed to the Club and takes pride in his contribution to the growth, development, prosperity, and future direction of DOOLEYS.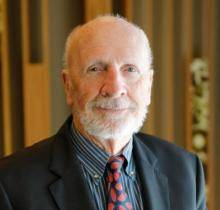 Christopher Cassidy LL.B, MAICD
Chris was appointed to the Board in 2002 and has served continuously from that time. Chris served two (2) Terms as President, an Honour he truly treasures. He has been a member of DOOLEYS for 30 years and was made a Life Member in 2010. Chris is a member of the following Board Committees: Nominations Committee; Property and Development Committee; Disciplinary Committee and the Remuneration Committee.
He is a Patron of the Camera Club, and greatly appreciates the value that these intra-Clubs make to the continued success of our great Club. Chris is a lawyer by profession and has practiced in a Public and Private capacity.
Chris has lived in the LGA for over 35 years and has seen the Community change and evolve. DOOLEYS is highly regarded as a responsible Corporate and Community citizen. DOOLEYS manifests that responsibility by contributing to the Community in a variety of ways by direct donations, sponsorships, and the ClubGRANTS Program. Chris sees the Club as an integral part of the Community.
Chris has involved himself in voluntary work in his Community including Chairing a Local Committee voicing concerns about matters relating to amenity and wellbeing as well as involvement with a Council Library Committee.
Chris sees it as an Honour and a Privilege to be a Director on the Board at DOOLEYS. He is strongly committed to the exciting future of the Club and will continue to work to provide a safe, secure and welcoming environment for all our members, their families and friends.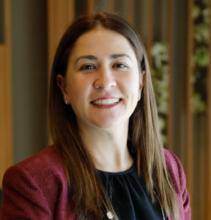 Anna Ryan B.A (Hons I), LL.B, GAICD
Qualifications: B.A (Hons I), LL.B, GAICD, CertGovNFP 
Anna has been a member of DOOLEYS since 2007. 
She holds a Bachelor of Arts (Hons I) and Bachelor of Laws from the University of Sydney and is a Graduate of the Australian Institute of Company Directors.  Anna has also completed the Governance Institute of Australia's Certificate in Governance for Not-for-Profits. 
Anna was invited to the Board in March 2019 and was elected to the Board in October 2019. Anna is the Chairperson of the Risk Committee, member of the Audit Committee, the Nominations Committee and is the Patron of the DOOLEYS Ladies Shuffleboard and DOOLEYS Ladies Indoor Bowls. 
She brings over 14 years' experience in the banking and legal sectors, having worked as legal counsel for National Australia Bank and is currently a Senior Lawyer at a leading Australian law firm. 
She is a member of the NSW Law Society and the Australian Restructuring Insolvency and Turnaround Association. Anna was previously a Board Committee Member of the Women's Insolvency Network Australia (NSW Branch). 
Anna is committed to social welfare and the community. In recent years, Anna volunteered as a patient liaison volunteer at the Chris O'Brien Lifehouse at RPA Hospital. 
Outside of her professional commitments, Anna is a keen tennis player, playing for many years with the Berala-Carramar Tennis Association. She enjoys playing golf with the DOOLEYS Social Golf Club and has previously been nominated for DOOLEYS Sportsperson of the Year.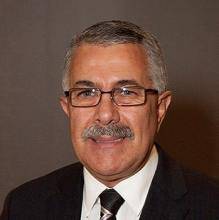 Tony Khoury B. BUS., FCPA, FGIA, FAICD
Tony has been involved in the waste and recycling industry since 1990 and is currently the Executive Director of the Waste Contractors & Recyclers Association of NSW. In this role, he deals with a range of stakeholders that affect the waste, recycling and resource recovery industry and reports to an Executive Board that is elected from across the membership. The full extent of his responsibilities can be found at www.wcra.com.au 
He grew up in Lidcombe where he attended high school at Benedict College in Auburn (now Trinity Catholic College) and has many friends and family members living in the Cumberland City Council area. 
Tony is a Fellow Certified Practising Accountant, a Fellow Member of the Institute of Corporate Governance, a Fellow Member of the Australian Institute of Company Directors, a Registered Tax Agent, holds a Bachelor of Business Degree, a Diploma in Corporate Management and has a Certificate IV in Training & Assessment TAE40110.
Tony served a six-year term to June 2021 as a Director of the Catholic Cemeteries Board, where he also held the position of Chair of the Audit, Governance and Risk Management Committee.
In 2013 Tony, was appointed by the Board to fill a casual vacancy as a Director of DOOLEYS Lidcombe Catholic Club. In June 2020, Tony was again approached by the Board to fill another casual vacancy and he was re-elected by the Members at the 2020 and 2022 AGMs.
Tony is Chair of the DOOLEYS Sports Council, a member of the Remuneration Committee, and the patron of several intra clubs including the Golf Club, the Fishing Club, the Travel Club & the Snooker Club.
As the Management and the Board work co-operatively to deliver a multi-million-dollar refurbishment at Lidcombe, Tony understands the importance of maintaining current services, whilst planning for and delivering on an exciting new building which will benefit our members well into the future.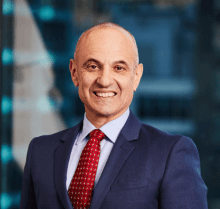 Joseph Giovenco MBA, GAICD, FGIA, CertGovNFP
A Consultant (Media & Entertainment) with over 35+ years of managed services, and infrastructure experience, providing services and guidance to industry grappling with digital transformation, innovation, and strategic management.
Invited to join DOOLEYS board in April 2022 as Non-Executive Director, Member of the Audit Committee and Risk Committee, Patron of DOOLEYS TenPin Bowling Club. Joseph is committed to the ongoing growth and success of DOOLEYS, the delivery of premium facilities, offering quality services to Members and Guests. 
Joseph has Technical Qualifications, Master of Business Administration (MBA) from Macquarie University, Graduate of the Australian Institute of Company Directors (GAICD), Fellow Member of the Governance Institute of Australia (FGIA) and has a Certificate in Governance for Not-for-Profits (CertGovNPF). 
Has held Senior Executive roles as Chief Engineer of Channel 9, and Chief Executive Officer of a joint venture media company and Board Member of the Australian Section of the Society of Television and Motion Picture Engineers (SMPTE), a global society of Media Professionals, Technologists and Engineers. 
Joseph has been a member and chaired Remuneration, Development, Cyber Security, Risk Management and Occupational Work Health and Safety Committees. 
An advocate for "whole of organisation" approach to governance, continual professional and personal development, mentoring of rising stars and making a meaningful contribution to the community.